Sheri's Impact as a Motivational Speaker helps Dog get more Exercise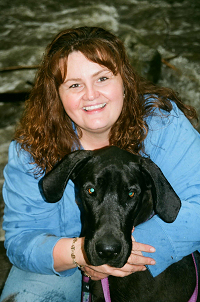 Hi Sheri!
First, I want to thank you for an inspiring presentation – what you said had
quite the impact for me….. Not only that, but it's a joy to be in the
audience and listen to someone who is so passionate about what they're doing
– an absolute pleasure – so thank you for that.
I would like to get Poles for both myself and my Mum.
We'd also like to get involved in a Clinic so we can learn proper
technique……. We walk all the time – I have a Great Dane who gets a
little irritated with me if I don't give her "her" walk….. My dog's in
great shape 🙂 but my results for myself have not been what I had hoped
with all the walking I do – so I'm hoping to improve those results with the
(proper) use of the Poles.
Thank you again – I look forward to hearing from you.
Sincerely,
Terina