Poles help Improve Balance, Promote a Clear Mind, & Reduce Impact to Lower Joints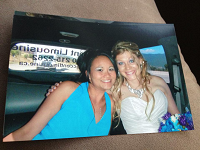 Customer Service's Rosie answering an email regarding the use of Walking Poles in relation to Parkinson's:
Hi Armand,
Yes, as long as the Parkinson's is not too advanced, we have seen the Walking Poles successfully help improve balance & stability, along with comments of feeling more clear minded.  This would happen because of the increased oxygen flow to your heart, lungs and brain – enabling your entire body to function better.
Sheri, The Pole Lady, has spoken at Parkinson's Association Meetings before, & reports amazingly positive results with what she's seen and heard from those who are using Walking Poles.  There are many Physiotherapists & Health Professionals that are starting to incorporate the use of Poles into Rehabilitation Applications and Health Maintenance Strategies for people with Parkinson's.
As for your hip pain, the Walking Poles take at least 26% impact off of your lower joints versus regular walking – which include your lower back, hips, knees, ankles & feet.   It is definitely kinder for your joints to walk with Walking Poles.
Rosie – Customer Service
Kelowna
, 
British Columbia – CA