Am Extremely Happy with these Poles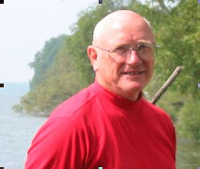 Sirs:
One day after one of our heavy snowfalls, I was out walking with my Poles and eventually I noticed that I had lost the basket off one of the Poles. (Note from Rosie – make sure they are screwed on tight!)  I have been unable to find it where I thought that I had lost it.
Is it possible for me to purchase a new one(s) and if so please advise how I go
about doing so.
I am extremely happy with these Poles, they have definitely increased the benefit that I get out of my walks.
Thank you, Roger
Good morning Rosie.
I am sorry that I have been a bit tardy in answering your e-mail, but I have been trying to get in touch with my granddaughter about taking the pictures of me that you requested.
She just started a teaching job in the Oakville area and does not have the time to come down here that she had when she was a student herself.
However…if she does find to time to do so we will get some pictures to you.
I am truly honoured to have you use my comments, and please know that they were
from the heart and truly honest.
Roger
Roger
Picton
, 
Ontario – CA