14yr old Daughter used to give Mom a ribbing until she tried Poles :)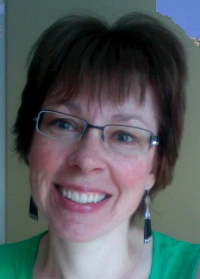 Hi Sheri,
I have been meaning to email you for quite some time! I bought my Poles in March and have been walking 5-6 days a week since then. What a positive change this routine has brought about in my life! I'll keep this short but I don't want you to think I couldn't go on and on about the benefits I have (and am) reaping with this new lifestyle.
I found 4 walking buddies and each one has a standing appointment with me on our day to walk. The other days I walk alone and have actually come to enjoy the solitude and peace that comes with the walk.
I have taken much ribbing from family and friends regarding the use of Poles and I have to remember that they don't know what I do and carry on. (Good response to negative peer pressure!)
I learned about the Okanagan Marathon in mid-August and thought it would be cool to try the 10K course. After talking to my walking buddies, one decided she would join me. After a couple of weeks of getting our heads around the idea of actually going in the race, we decided the 10K course was too short and changed our distance to the half marathon. We had a blast during the race…of course our goal was simply to finish. We did just fine and knew we were definitely hooked when we found out our race time/km. We managed a bit over 9 minutes/km and we both vowed to shave some time off next year! So you can count me in as sold on the benefits of Pole Walking.
My last comment is over something that happened today. Over the last nine months my 14 year old daughter has been watching and teasing me (good naturedly) about my Pole Walking. Today I was blown away when I suggested we go for a walk together and she suggested SHE use Poles!! She caught on quickly and said she would do it again! Will miracles never cease? I guess my months of walking and her seeing it spoke to her.
So I wanted to share some of this stuff with you. Pole walking is definitely in my life to stay!
Pam
Yes, I would be okay with you using my comments on your website.
By the way, I am still enjoying Walking with Poles and have still maintained with my group of walking buddies to keep active.
Pam
Pam
Winfield
, 
British Columbia – CA